BNI Resources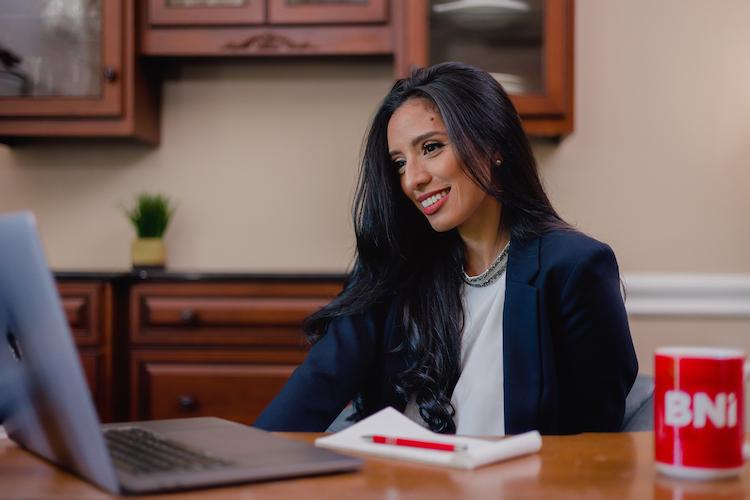 Access valuable BNI resources as a member of BNI of Southern Colorado and start growing your business! Tune in to the BNI Podcast to hear weekly inspiration and insights that are designed to help you grow and develop as an entrepreneur and a successful business owner.
Discover relevant educational resources within BNI Business Builder and learn more about the power of connection through BNI Connect.
Explore the links below to find helpful resources for BNI members to help grow your business, build your relationships, and learn more about entrepreneurship and how Givers Gain ® can help you keep reaching new heights.
Valuable tools to help you successfully navigate BNI will help you efficiently and effectively meet weekly and monthly tasks that are designed to engineer your business success. You will find these links cover BNI tools, worksheets, and resources for the BNI leadership team, education coordinator, and core group resources.
Member Resources
For more information on how to utilize BNI GAINS Worksheets and other BNI member resources, refer to your handbook, BNI Business Builder, and BNI Connect.BNI Timer App- Android, iOS
BNI Power of One Report
Leadership Team Resources
Contributing members of BNI will find leadership team resources to be valuable guideposts in developing a meaningful and positive core community structure within individual chapters of BNI.
Membership Committee Resources
Dive into Membership Committee resources for BNI of Southern Colorado. Want to learn more about becoming a member of BNI or how to apply for membership after visiting a local BNI chapter? Click Here to apply or learn more through other helpful resources.
Education Coordinator Resources
Resources for Education Coordinator for BNI of Southern Colorado regional chapters can be located here. Curios about how roles within local chapters are organizaed and how you can become an active member of your local BNI regional chapter? Find out more here.
Visitor Host Resources
The Visitor Host meets and welsomes visitors and pontential members with genuine warmth and caring for what each new visitor may bring to the local chapter of BNI of Southern Colorado. Find resources here to keep your job flowing smoothly.
BNI Policies
Only one person from each BNI classification can join a chapter of BNI. Each Member can only hold one BNI classification in a BNI Chapter.
BNI Members must represent their primary professional focus.
BNI Members must arrive on time and stay for the entire published meeting time.
An individual can only be a Member of one BNI Chapter. A Member cannot be in any other program that holds Members accountable to pass referrals.
A BNI Member is allowed three absences within a continuous six-month period. If a Member cannot attend, they may send a substitute; this will not count as an absence.
Members are expected to be engaged in the BNI Chapter by bringing qualified referrals and/or visitors.
Visitors may attend BNI Chapter meetings up to two times.
Only BNI Members who have completed the Member Success Program, and BNI Directors/Director Consultants can do Feature Presentations during the BNI Meetings.
Leaves of absence are possible for certain extenuating circumstances (e.g., extended medical issue that prevents members from working) at the discretion of the Membership Committee.
Members who wish to change their BNI classification must submit a new membership application for approval. No additional fees are due at this time.
All BNI membership lists are for the purpose of giving referrals only. Before sending any marketing or business solicitation communications to BNI Members outside your chapter or Director/Director Consultants, the recipient must give their consent. Consent must be freely given, specific, informed, and unambiguous.
Policies are subject to change. All proposed policy changes need to be reviewed first by the International Board of Advisors.
BNI Code of Ethics
I will provide the quality of services at the prices that I have quoted.
I will be truthful with the Members and their referrals.
I will build goodwill and trust among Members and their referrals.
I will take responsibility for following up on the referrals I receive.
I will display a positive and supportive attitude.
I will live up to the ethical standards of my profession. *
* Professional standards outlined in a formal code of conduct for any profession supersede the above standards. This means that a Member belonging to a profession that has a more stringent standard must adhere to that higher standard.
We hold members to a high standard, and we believe in lifting our members up with an abundance of resources and tools that help leverage that expectation for high standards. We believe in cultivating a network of professionals that are experts within their craft and upstanding citizens of their community. If you would like to explore more of BNI tools for business success and business education content, we urge you to consider joining BNI.
Discover how BNI is changing lives for businesses across the globe. Joining a BNI chapter will grant access to member-only content, and you will find yourself a part of a community that cares about your professional success. Contact Us to learn more about BNI and chapters in the area, or use our directory to find a BNI chapter near you.
Ready to Join BNI?
Find a chapter near you in the Southern Colorado Region and find the community that best fits your business and your personal preferences. Each unique chapter comes with its own unique group and community dynamic, but every chapter offers the same emphasis on education and utilizing resources. The uniform structure and global presence of BNI offers a unique opportunity to leverage your membership from one chapter to over 280,000 members worldwide.
Find out more about how BNI can open the doors to these business resources and entrepreneurial networking opportunities. Consider attending a meeting or contacting the area leadership to find out how BNI can mark the beginning of powerful growth and networking toward success.