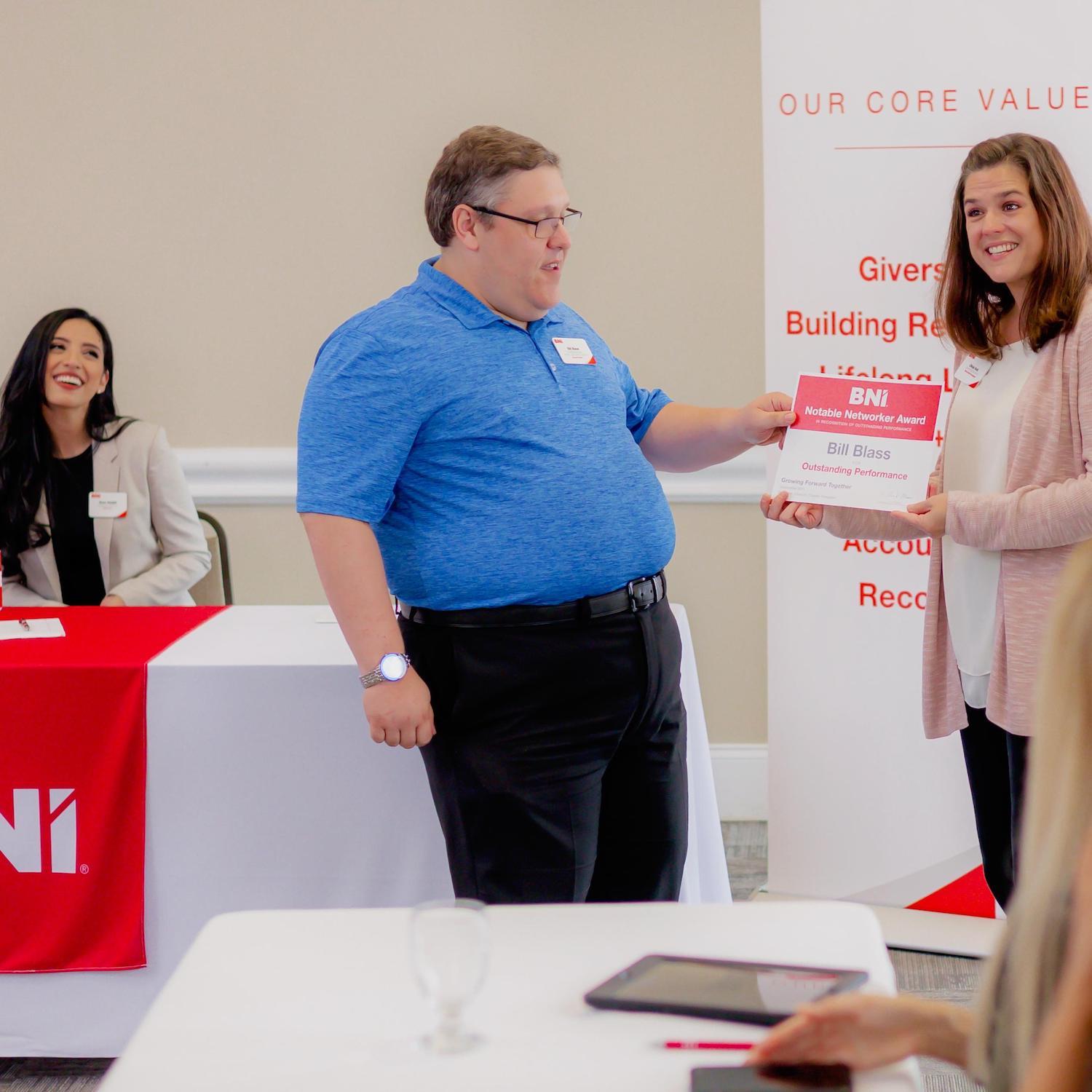 BNI Sharpens Your Networking Skills
BNI sharpens your skills as a networking powerhouse by teaching you how to network with valuable business networking tips and professional insight through BNI U, a unique platform dedicated to growing your business through networking skills that are transferable to nearly any aspect of your professional life.
Additionally, round-up the power of global networking through the extensive BNI directories that can easily sort and categorize contacts within your applicable network categories to further boost your networking reach.
BNI Works
BNI works. With over 233,000 members in 8,400 chapters around the globe, we are the world's leading referral network organization. In the past year alone, BNI members have generated over 14 billion USD of revenue for our member businesses.
To learn more about our proven method for fostering business networking that delivers tangible growth, visit a local chapter or contact us.
Find a Chapter
Ready to find out more about BNI and how you can grow your network and gain valuable referrals to build your revenue and income? Visit a local chapter meeting and see what BNI has to offer. No two chapters are perfectly alike, so visiting multiple networking chapters to find your fit is encouraged. We are excited to share more about our BNI Southern Colorado region.
If you're ready to learn more about applying, visit our Apply page to discover how the online application process is faster than ever before.